Feel Secure in Your Home and Car With a Custom Tint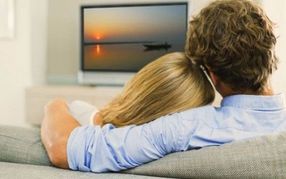 Privacy is of utmost concern for most people. You want to enjoy the natural lighting of your home, but you also want the privacy afforded by blackout curtains.
Thankfully, you do not need to hang these heavy and unsightly drapes thanks to privacy home window tinting.
Day Time Privacy
The human eye can see from dark into light, but not the other way around. Home window tints reduce the amount of light passing through the window, making the ambient light inside the window less than outside the window. This creates a natural privacy screen during the day, ensuring you get the light you want inside while keeping preying eyes outside.
Night Time Privacy
Unfortunately, regular tints do not provide much privacy at night when the light inside the window is greater than the light outside. There are great solutions for this as well.
Frosted and decorative windows can provide this privacy, even at night. Most people are comfortable with frosted windows, with many homes having these in bathrooms. For those who want a more modern approach to window privacy, decorative or reflective window tints are a great option. These films can range from simple to complete works of art displayed on your windows.
Getting The Right Window Tints
The best way to get the right tint for your home windows is to work with a window tint professional. Our team will evaluate your home, your lighting and privacy needs, and then make recommendations on the best tint to use. Call our team to schedule a no cost consultation and get started improving your home today.