What are the Benefits of Window Tinting?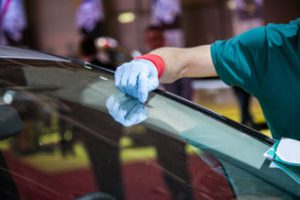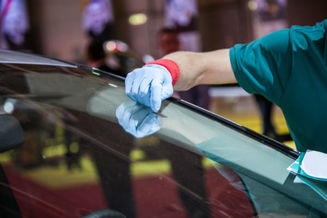 Home window tinting is becoming more popular. You can enjoy many benefits by adding window tinting to your home.
1.) Energy Conservation
The first reason most people want to add tinting film to their home windows in Perth is to help protect from the harsh summer sun. While some companies promote films that will reject 80 percent of the summer heat, this has not been independently substantiated. On the contrary, according the Window Film Association of Australia and New Zealand, the maximum Total Solar Energy Rejection is around 60 percent. Anyone referring to the 80-90 percent range is likely referring to the infrared light rejection, not the solar energy rejection.
2.) Reduces Sun Related Wear
Due to the ultraviolet light filtering offered by most home window tints, as well as the reduced heat in the rooms where home window tints have been installed, sun-related wear is dramatically reduced. This means your upholstery will last longer, your carpets, hard wood floors and your wall paint will not fade as quickly or as severely.
3.) Added Safety
Many people do not think about the safety of home windows, until something happens and one shatters. Adding home window tints adds to the strength of the window. When something does collide with the window causing it to break, the tinting film will help prevent the window from shattering into small shards and keeps it safely in the frame, making cleanup much easier.
4.) Added Security
Home security is a big reason why many people consider home window tints. By adding tints to your windows, you help prevent people from being able to see easily into your home during the day. This also means it is harder for would-be thieves to see if someone is home, reducing the ease of taking advantage of your schedule. Further, if someone strikes the window attempting to gain access to your home, the security film slows their access by preventing the glass from shattering out of the frame.
5.) Improve Your Health
Everyone knows that ultraviolet radiation is bad for you. Not only does it cause sunburn, but it can also be extremely harmful to the eyes and the immune system. By adding UV protection to your homes windows, you reduce your exposure to these rays while you are in your most sacred place.
6.) Increases The Attractiveness Of Your Home And Its Value
You know that improvements to your home increase its market value and attractiveness to potential buyers. Window tints increase both the value and attractiveness by increasing the safety, security and energy efficiency of your home. In addition to that, many potential buyers like the look of the tints and the comfort they bring to the interior of the home.
Contact Us To Get Started
These benefits are the only thing you have to lose by adding window tints to your home. When you are ready to have increased security, safety, energy efficiency, health, and home value, give us a call. We will provide a no-cost estimate for adding the right tints to your windows.