Window Tinting Perth Now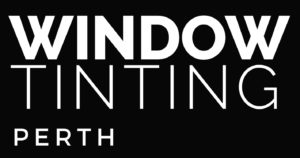 Professional Window Tinting Experts
You want a professional window tinting company who is local and will do an incredible job? We offer professional window tinting Perth. Whether you need to improve your heating and cooling efficiency, reduce solar wear, or improve safety and security, we have the right tint for you.
We believe that when you choose to improve your
car
,
home
,
office
, or
fleet
,
you deserve the best quality
. That is why our teams are highly trained and why we use the best quality films available. This ensures your don't have to replace films due to poor craftsmanship or incompetent installation.
Best Quality Window Tinting Perth
There are many options in quality when it comes to the quality of window tinting films. For instance, dye-based films are cheap, but are also low quality and will fade quickly. The adhesives used will also affect the application of your window tinting. Low quality adhesives will cause the film to bubble and blister under the intense Australian sun, leaving your windows looking shabby and reducing the effectiveness of the tints themselves.
Our teams only use the best quality adhesives and films. This ensures that when you choose us to apply your window tinting, your windows will look incredible, and you will not have to fix the tints in a year or two due to poor quality.
Professionally Trained Window Tinting Professionals
When window tinting films are not installed properly, it can cause films to fail, bubble and peel. This can happen when installation technicians lack training or are distracted while completing the tint installation.
Our window-tinting professionals are highly trained and take pride in their jobs. We live, work and play in Perth, so we want to see the home, business, and car windows we tint looing incredible as we see them every day around the area. This translates into taking pride in completing a quality installation and ensuring you are completely satisfied with our work. This also means that your job site will be clean and tidy when we are not, not a mess for you to clean up after we leave.
---
Window Tinting Is Our Passion!
Everyone in our company shares the same passion: improving your comfort, safety and security. This is why we offer the best window tinting service in Perth. Our techs are not simply warm bodies who we gave an hour of training on how to install window tinting. Rather, they are professionals whose goal is to improve the look, comfort, and safety of your home, office or vehicle.
Hiring Window Tinting Near Me
Contact our team when you are ready to get started with tinting your car or home windows. We will consult with you to determine the best tinting films to meet your goals and provide a free estimate for the work. Simply give us a call or submit the form on the contact us page to get started.